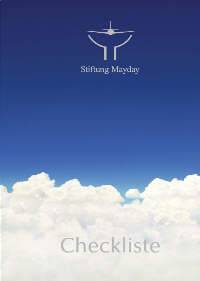 On many occasions it proved to be not only very useful but necessary, to compile all important personal data of the person affected right at the beginning of the care.
As all available data-forms were insufficient for our purposes, we created an own enhanced form sheet. Since 1998 we do use this our own "Checkliste persönlicher Daten" ("Checklist Personal Data"), which contents all our experiences and is updated ongoing.
All persons working on this project work on a honorary basis for "Stiftung Mayday" (Mayday Foundation).
To keep our "Checkliste" updated we appreciate every feedback.
For a similar checklist, but as US-American version, you may visit the relevant website of our friends of the SETP (Society of Experimental Test Pilots).