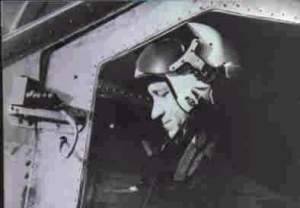 The Mayday Foundation was set up following the crash involving Alexander S Vyatkin at the start of the 1994 ILA. For several years afterwards, his family (widow, mother and two sons) in Moscow received a supplementary pension made up of individual contributions by other pilots.
The level of this supplementary payment was adjusted annually to reflect price movements in Moscow as reported to us by the family themselves and other German charities working there. 
In 1995 we arranged for the family to spend two weeks in Berlin. Since then, our team leader for Eastern Europe, Andre Schmidt, has personally kept in touch with Vyatkin's dependants.
As early as the year after the accident, Vyatkin's widow, Lyudmila, was able to take up employment in Moscow. In the meantime, the family has managed to regain its financial independence. The Mayday Foundation has made an offer to find work placements for Vyatkin's children with one of our sponsor companies here in Germany once they have completed their studies.
To mark our tenth anniversary, Lyudmila Vyatkina was invited by the Foundation in association with the Berlin Trade Fair, Lufthansa German Airlines and the Russian Airline Aeroflot to visit the 2004 ILA in Berlin.